PUPPY THERAPY
SCHOOL SESSIONS
The Bully Ranch to You take pride in enriching the lives of children through therapeutic playtime sessions with our puppies. Whether it is a private school, school for disabilities,an infant school or secondary school, we will bring our pups to small classes for a fun, informative therapy session.
Witness your students create their favourite school memories with our "Bully Ranch To You: School Visits". Watch children create emotional bonds with puppies, and express themselves in creative and caring ways.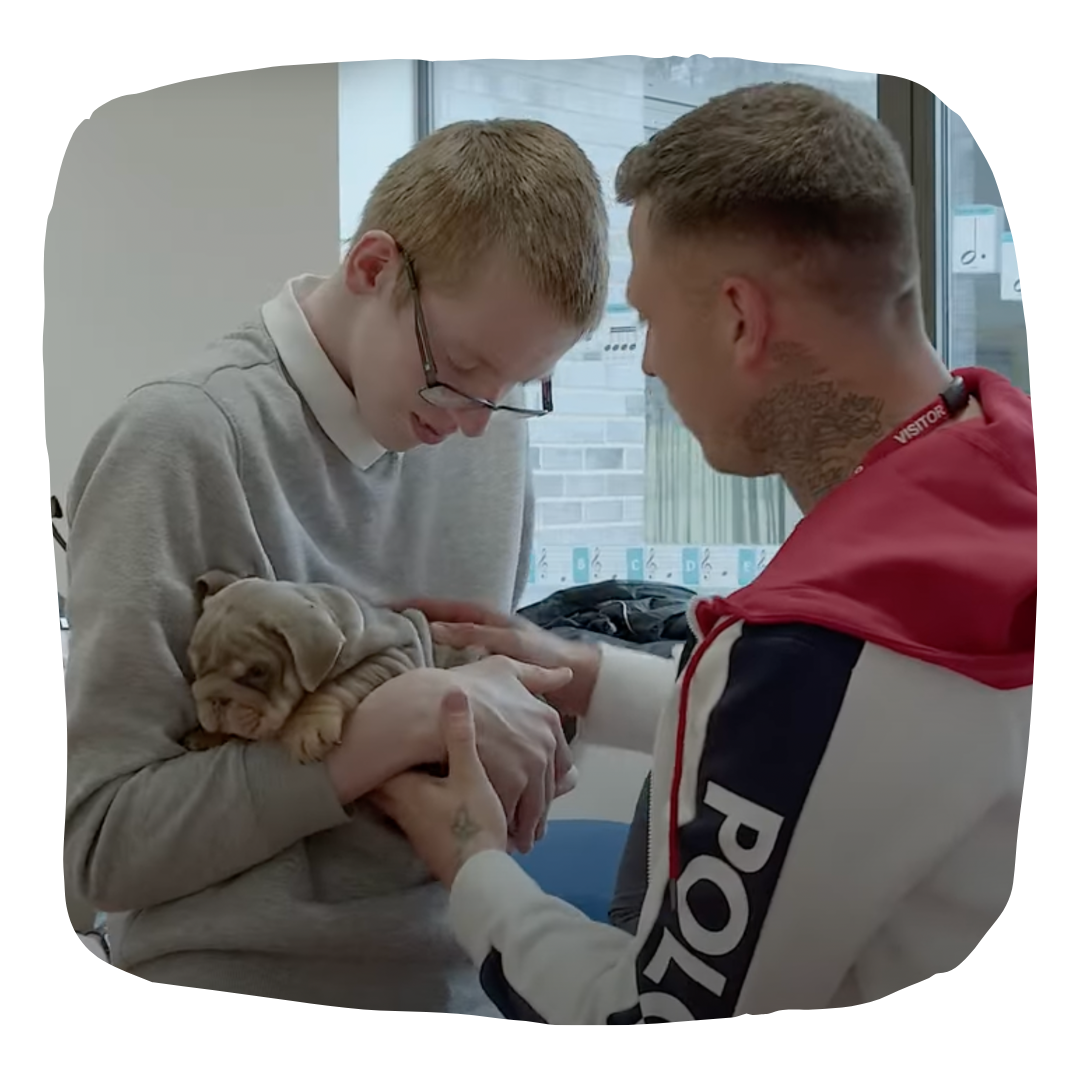 Our therapy dogs are especially helpful in helping children with disabilities. We have witnessed children with Autism create beautiful bonds with our puppies, as well as helping children with cerebral palsy build up strength in their limbs and hands through petting our dogs.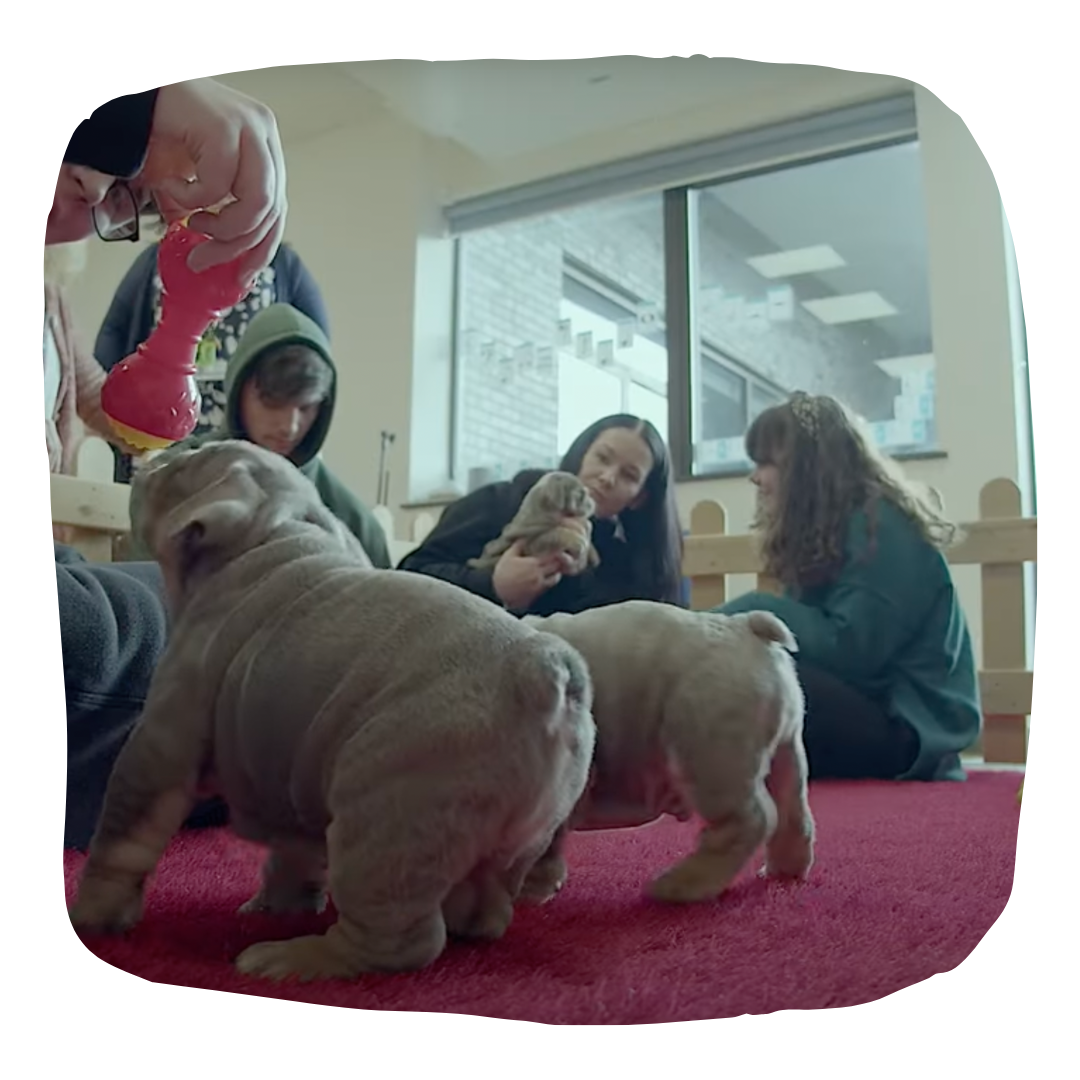 INTERESTED IN HOSTING AN UNFORGETTABLE PUPPY EXPERIENCE?
COMPLETE THE FORM BELOW AND WE'LL REACH OUT AS SOON AS WE CAN!