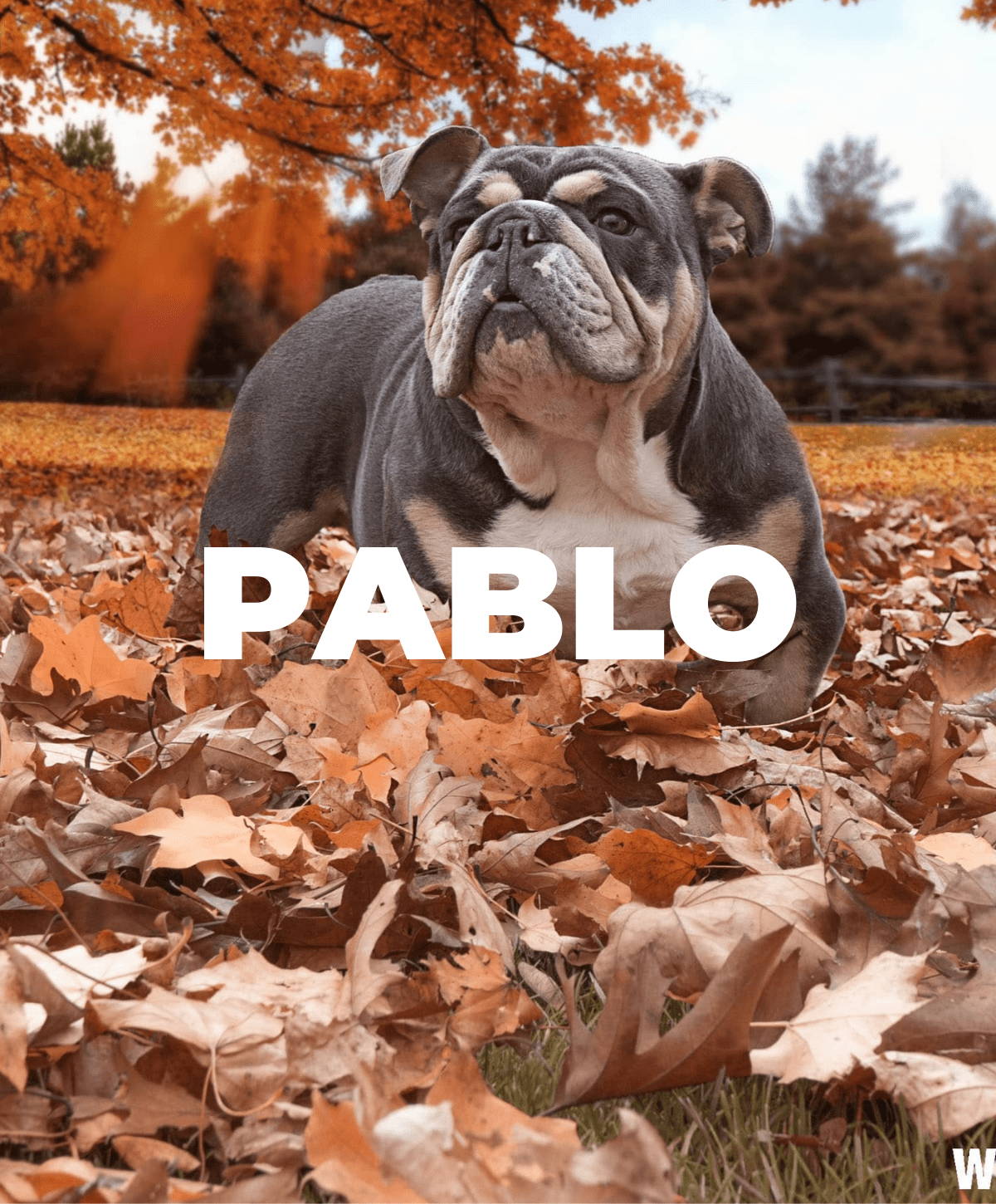 What can we say about the leading man at the ranch, our main boy pablo aka captain america the stunning true blue, tri, mini micro English Bulldog.
Its said that all men and so i guess "all dogs are created equal" but we have to disagree. At the bully ranch we love all of gods creatures great and small but when we look at Pablo we can see and I'm sure you'll agree that not all dogs become legends and we marvel at his beauty and quality everyday.
Aside from Pablo's sheer class and superior form the thing that we love most about Pablo is his temperament and personality. Being Bulldog breeders one of our biggest Love's of the breed is their temperment and character that we all know and love as english bulldog owners and french bulldog owners.
Pablo was sired by the famous Hawaiian grown "California Chrome", we've made a lovely family tree for you so you can see the long line of quality Bulldogs that he heralds from and don't forget to checkout his spectacular offspring on our puppy page.
Pablo is such a star that we want to share the love so he is open for studding. If you are a breeder looking to work with us please head to our stud services page above where you will be able to apply for semen which can be shipped anywhere in the world. You will find all of our terms and conditions, information and contact details of procedure on this page. Lets make some mini micro avengers together!
Lastly we would love for you to check out some of our gorgeous pictures of the Bulldog himself. Below we have a small gallery but if you would like to see more head over to his gallery page above where you can see his most up to date images.